Benefits Of Electro Mechanical Vibrating Feeders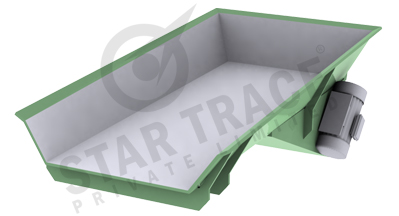 Ruggedly constructed & Long- Life service.
High reliability & Very steady operation.
Low-power electric motor.
High vibrating stroke.
Minimal maintenance & no safety cables required.
Bolts directly to hopper outlet flange.
Reduced installation and start up costs.
Rapid and smooth starting and stopping.
Safe and stable vibratory feeder operation.
Driven by conventional asynchronous motor.
Optional Controller for varying the material flow rate.
Ensures proper feeder and chute work clearances.
Single package - including vibratory feeder, chute work and supports.
Integrated chute work options are available for both electromechanical and electromagnetic vibratory feeders.
electromechanical vibrating feeders
electromechanical vibrating feeders manufacturers
electromechanical vibrating feeders suppliers
how does a electromechanical vibrating feeders work
electromechanical vibrating feeders sale
electromechanical vibrating feeders china
electromechanical vibrating feeders manufacturers india
electromechanical vibrating feeders capacity
electromechanical vibrating feeders design
electromechanical vibrating feeders wiki
electromechanical vibrating feeders globally
about electromechanical vibrating feeders